Today, the Christmas Tree is one of the most common symbols of Christmas. With its twinkling lights and sparkling ornaments, many wouldn't be able to imagine a Christmas without a Christmas tree. But, for over a thousand years Christmas was celebrated without a Christmas tree in sight.
It wasn't until the 16th century when devout Christians began bringing trees into their homes during the Christmas season. Before then, ancient people used to hang evergreen boughs from pine, spruce, and fir trees over their doors and windows. It was believed that their presence would keep away evil and illness. Eventually, the trees began to be decorated by things like lit candles, roses made of colored paper, apples, wafers, tinsel, and sweetmeats.
In fact, Martin Luther is widely believed to have been the first to add candles to his Christmas tree after admiring the sparkling night stars among the evergreen trees on a walk home. But it wouldn't be until more than 200 years after the introduction of the first Christmas tree that it would become popular in the United States and around the world.
In the United States, the very first Christms tree is said to have been put on display in the 1830s by the German settlers of Pennsylvania. It took a little while for the trees to gain popularity with other Americans, but after the popular royals, Queen Victoria and her German Prince, Albert, appeared in the London News standing with their family around a Christmas tree, the Christmas tree not only became very fashionable in Britain, but also in the east coast of the United States.
Today, there are about 350 million Christmas trees currently growing on Christmas tree farms in the United States alone and 25 to 30 million of these Christmas trees are sold every year. Many of these trees are Douglas Fir, Balsam Fir, or Colorado Blue Spruce, but there are more unique Christmas tree choices out there.
Unique Christmas Tree Alternatives
We've seen so many fun alternative Christmas tree ideas this year. From string light Christmas trees to Christmas tree ladders (you have to see these for yourself!), we thought it would be fun to add some natural Christmas tree alternatives to the list.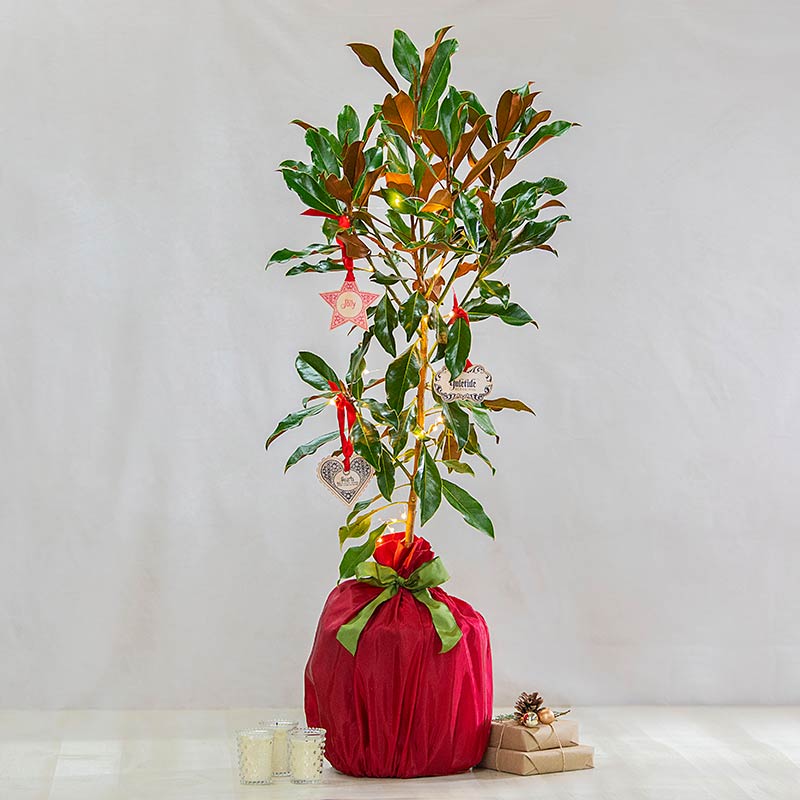 Magnolia Christmas Tree
Despite being known as a southern tree, magnolia trees are evergreens as well. These no-fuss, no-shedding Christmas trees will live indoors for up to 2 months with just a little bit of water and can be moved outdoors depending on your USDA Plant Hardiness Zone. Our Magnolia Christmas Tree comes wrapped in a red slip cover and tied with a ribbon and includes care instructions, vintage tags, and lights so that you can adorn your Magnolia tree just like you would your typical Christmas tree.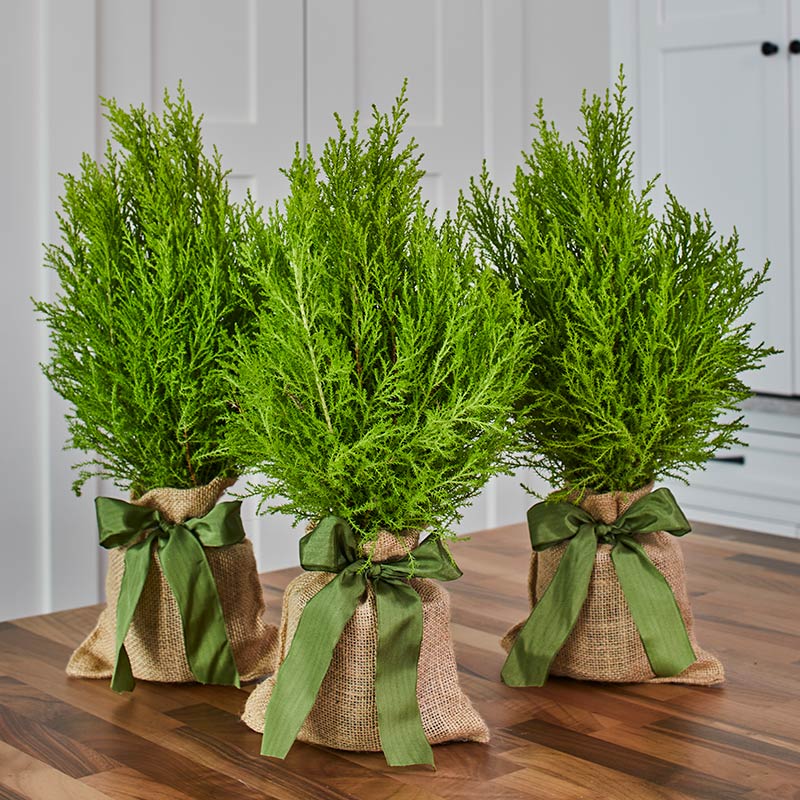 Lemon Cypress Christmas Tree
Another unique evergreen tree that can be used as a Christmas tree is a Lemon Cypress Tree. These adorable trees get their name from the strong lemon scent they emit when you crush their foliage, which means they won't only smell great, but they'll look great too! Our Holiday Lemon Cypress Trees are packaged in a 100% jute bag and tied with a green ribbon.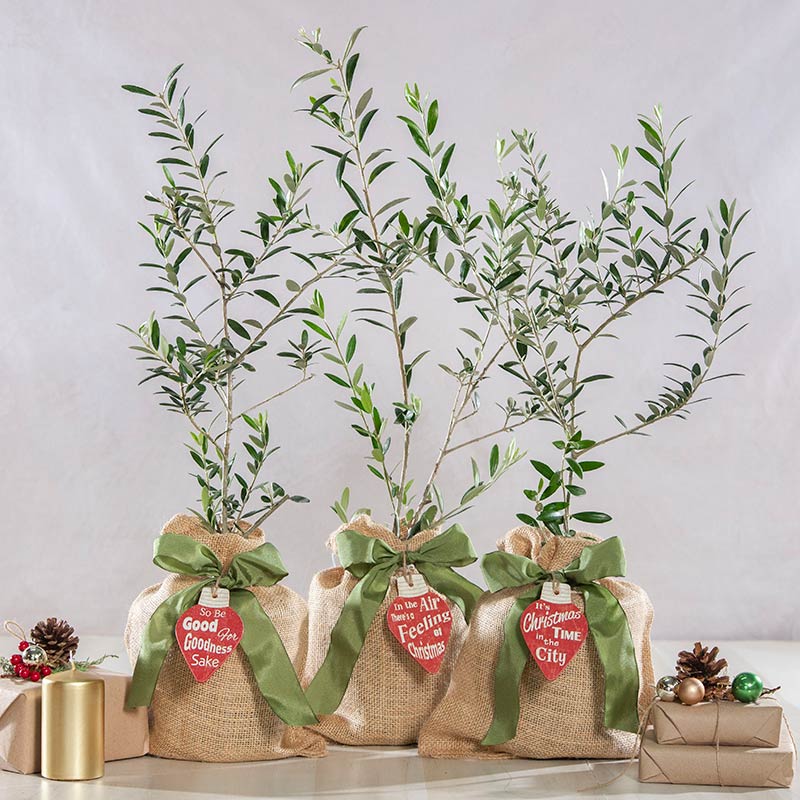 Olive Christmas Tree
While olive trees might be associated with the warm weather of the Mediterranean, they are actually evergreen trees that make dainty and unique Christmas trees. With their beautiful silvery-green foliage the Arbequina olive tree is a symbol of abundance and peace, which is perfect for the holidays. Our Holiday Ornamental Olive Tree comes with holiday wooden ornaments that makes it an incredibly special centerpiece for your holiday table or mantelpiece.
We hope you enjoyed learning a little more about the history of the Christmas tree as well as some fun and unique Christmas tree alternatives. If you have any questions about any of our products, you can contact us here.