There is nothing quite like making a new house or apartment feel more like a home. From adding your decor to cooking your favorite meal in your new kitchen, it is really the little things that make a place feel like it's your own. But when a loved one moves to a new place it isn't always easy to choose a housewarming gift you know they will use and love. A bouquet of flowers or some fresh baked cookies will never go without thanks. But if you're looking for more unique housewarming gifts that will really celebrate such an exciting new beginning, we've compiled a list of seven unique housewarming gifts that will leave a lasting impression on your loved ones. From practical to sentimental, these gifts will surely be cherished for years to come.
Personalized Welcome Mat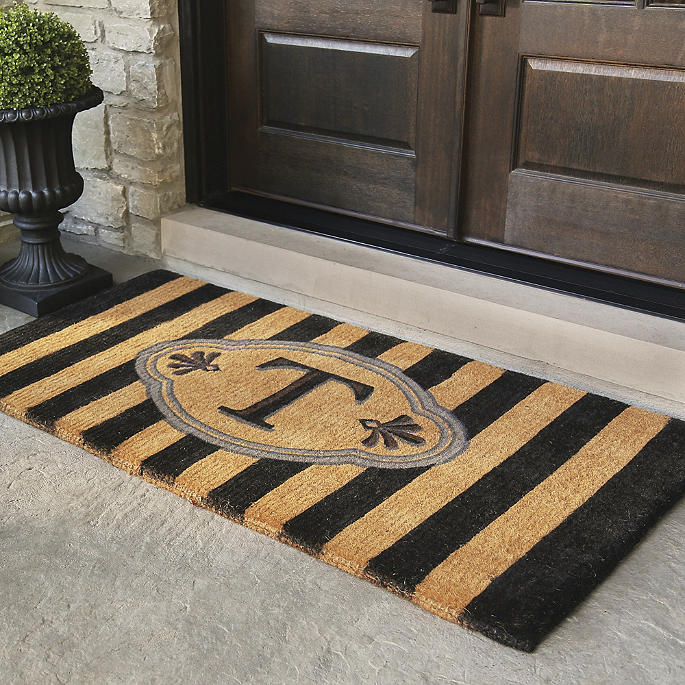 The first thing guests see when they arrive is the welcome mat. Since a cute welcome mat isn't the first thing most people buy when moving into a new place, it makes a great gift. A customized welcome mat with the homeowner's last initial or a fun quote is a great way to make their new place feel like home. From budget options to more luxury pieces, buying a personalized welcome mat can work for a ton of different occasions. Plus, if you really want it to be made with love, it's pretty easy to DIY your own personalized welcome mat.
Artisanal Candles
Candles are a classic gift for any occasion, but personalized artisanal candles can take it to the next level. If your loved one has just moved to a new state, you could gift them a candle that smells like the state they used to live in to make them feel even more at home in their new place. Homesick's Florida candle is made to smell like bergamot, woody mangroves and Spanish moss with a smooth mix of vanilla and amber and undertones of Florida's finest citrus, which is a gift we would take any day! You can also look into handmade, personalized candles specifically for a housewarming gift. Either way, candles are perfect for creating a cozy atmosphere in any room.
Handcrafted Pottery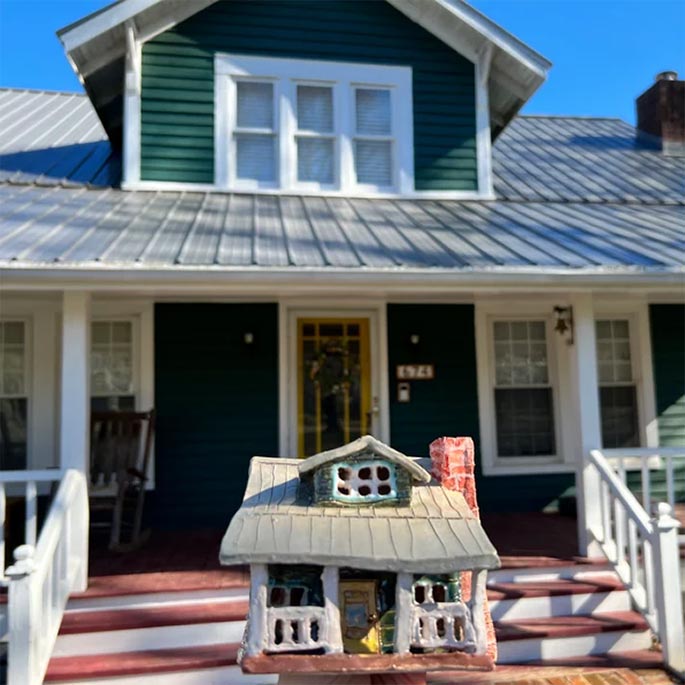 Handmade pottery adds a touch of personality to any home. Whether you find a local artist or visit a ceramics studio yourself, a handmade gift will always be appreciated by their recipients. If your loved one is moving to a new place after spending years in their old home, a gift that reminds them of their old home can be extra special. This Etsy artist makes ceramic replicas of houses and gifting them a little version of their old home that they can have forever will make a very unique housewarming gift. A new vase, ceramic house numbers or a pair of matching mugs can also be great options.
Gourmet Food Basket
Moving can be stressful, and cooking is usually the last thing on a new homeowner's mind when they first move in. For a gift that is both heartfelt and functional, give your loved ones a gourmet food basket filled with delicious snacks and treats. For extra brownie points, put together your own gift basket with local food products. This will help the new home owners feel even more welcomed to their new city and get to know their area even better right from the comfort of their home.
Potted Plant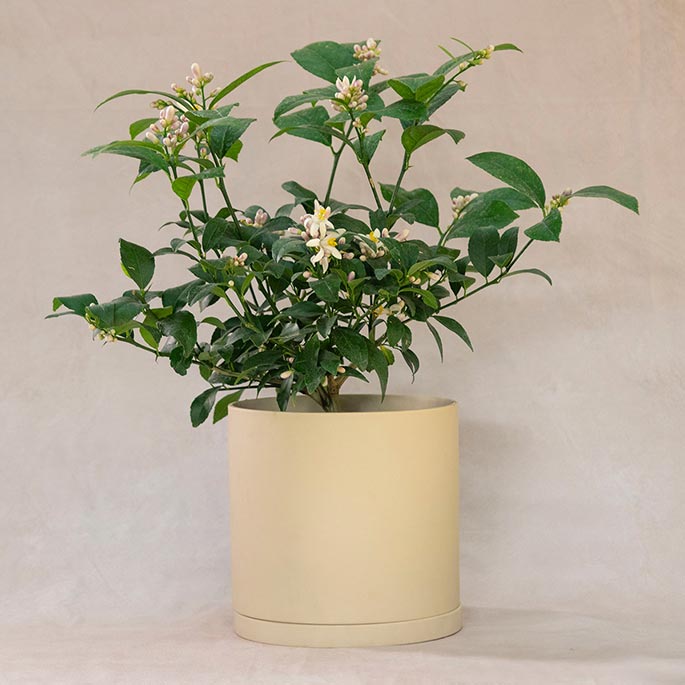 While a bouquet makes a beautiful gift, it usually only lasts a week before wilting. If you're looking for a natural housewarming gift that will last through the seasons, a potted plant can be the perfect choice. For the house owner who loves to cook or host a get togethers, we love to gift the Meyer Lemon Tree, which not only looks stunning but also produces delicious, juicy lemons all year round. The peace lily with its year round flowers and calming vibes also makes a great choice!
Custom Art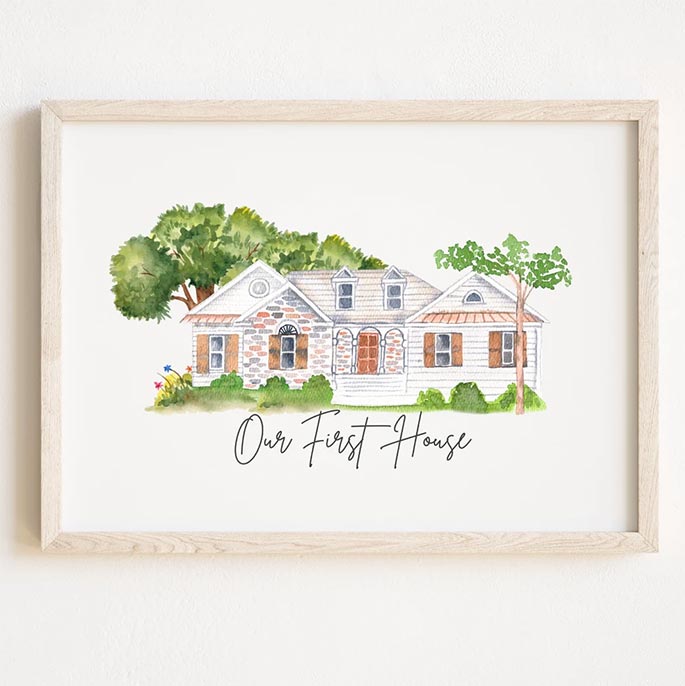 Commemorate their new home with a custom map art print or a watercolor image of their home. Whether it's the city skyline or a map of their new neighborhood, this thoughtful gift is sure to be a conversation starter. Plus, if your loved ones were sad to leave their old home, an artistic recreation of their old home can feel even more special.
Personalized Garden Stone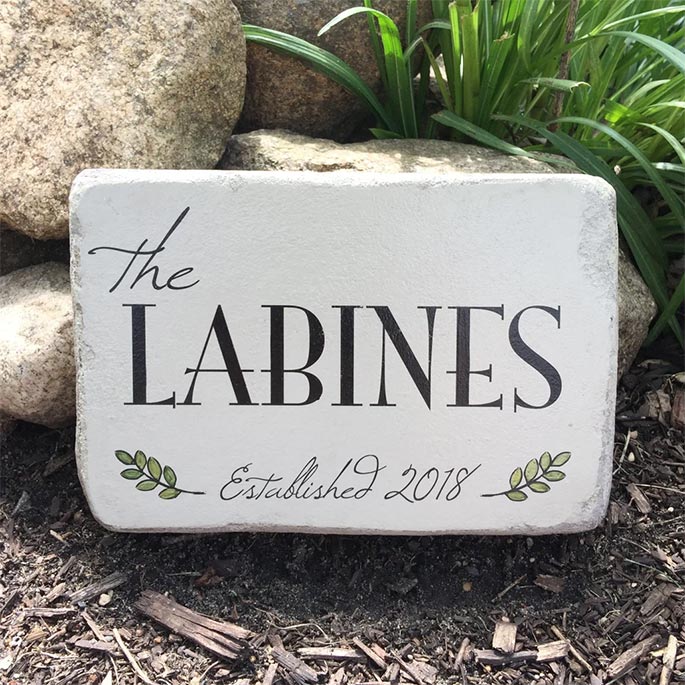 If you're looking for a housewarming gift for someone who likes to garden, it's likely that a nice backyard was something they were looking for as they chose their new place. A personalized garden stone can help add a personal touch to their outdoor space and start their garden off with love. Engrave their family name or a special message to create a lasting memory.
Finding the perfect housewarming gift can be a daunting task, but it doesn't have to be. These seven unique and heartfelt gifts are sure to show your loved ones how much you care and help make their new house feel like a home.