Everyday there are about 139,000 baby girls born worldwide. 139,000 bundles of joy waiting to be celebrated and cradled in the arms of their parents. You might've stumbled across this page because someone you know is expecting a baby girl soon and you're looking for a unique and thoughtful baby girl gift.
Shopping for a gift for a newborn baby girl isn't always easy because there are a lot of great options out there, but you also don't want to end up giving the same popular gift as someone else. Since there are few moments as magical as the one where a new baby is born, we wanted to share a little bit about why we think gift trees make magical baby girl gifts, plus a few more of our favorite gifts to give to newborn baby girls.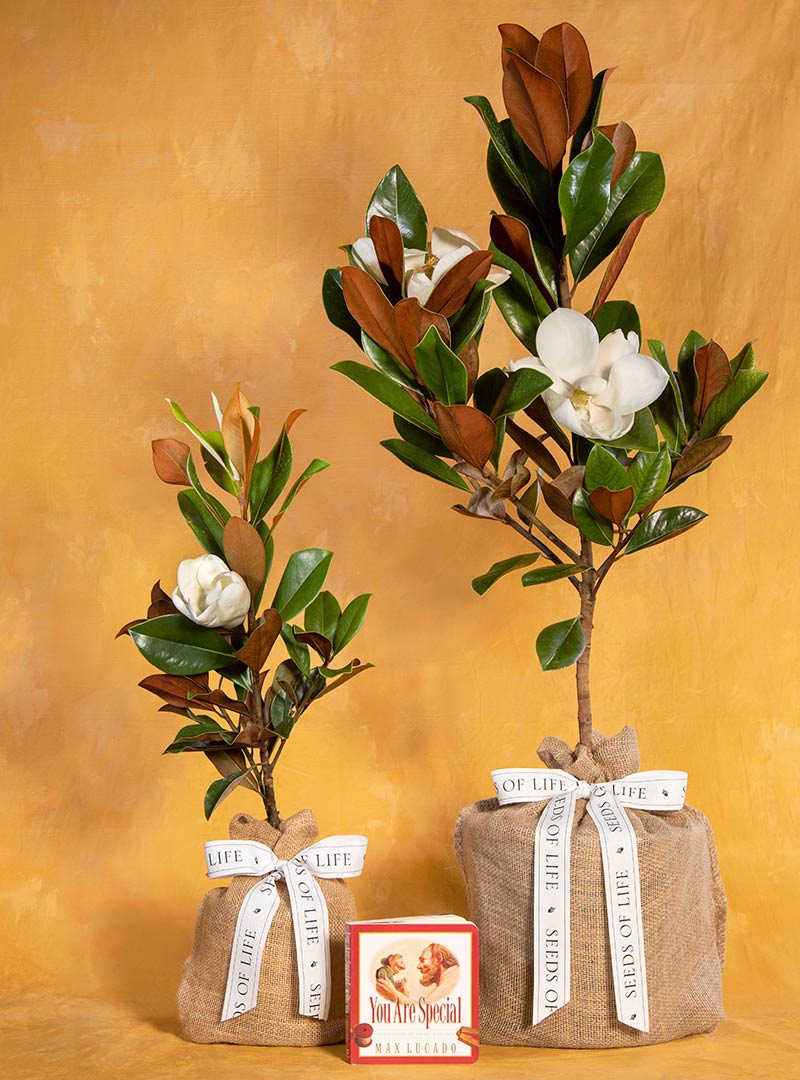 Baby Girl Magnolia Tree & You Are Special Book
There are few baby girl gifts that will grow along with a newborn, which is why gift trees like this Magnolia tree bundle makes a unique gift. The green and glossy magnolia tree will always be a reminder of the special day the baby girl was born and how she's grown since then. Plus, this magnolia tree is paired with the best-selling "You Are Special" book, which is a picture book that can be enjoyed for years.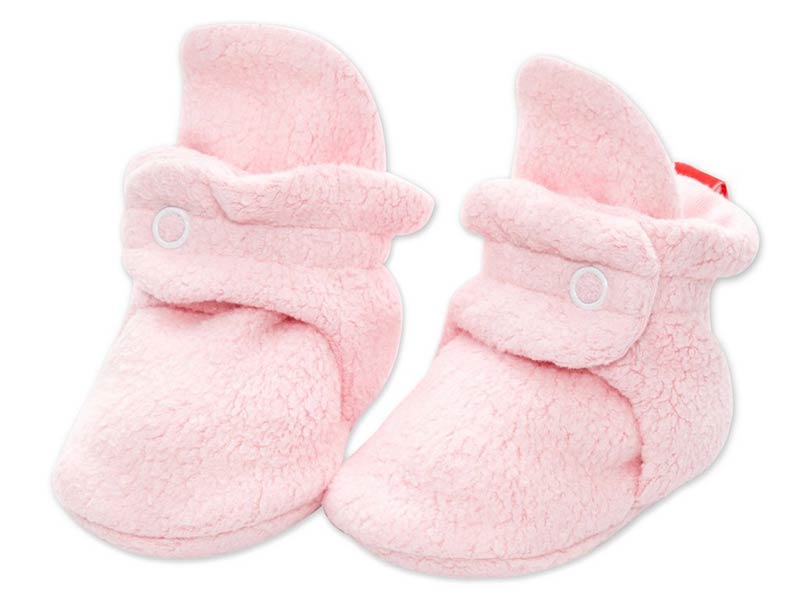 Cozie Fleece Baby Booties
If you've ever taken care of a newborn, you might know that baby socks are notoriously difficult to keep on. (And that little baby toes get notoriously cold when they're not covered!). Parents and caregivers alike swear by these cozie fleece baby booties from Zutano. With their signature two-snap secure fit and an ultra soft fleece exterior with an organic cotton lining, these booties are sure to be a gift that keeps giving.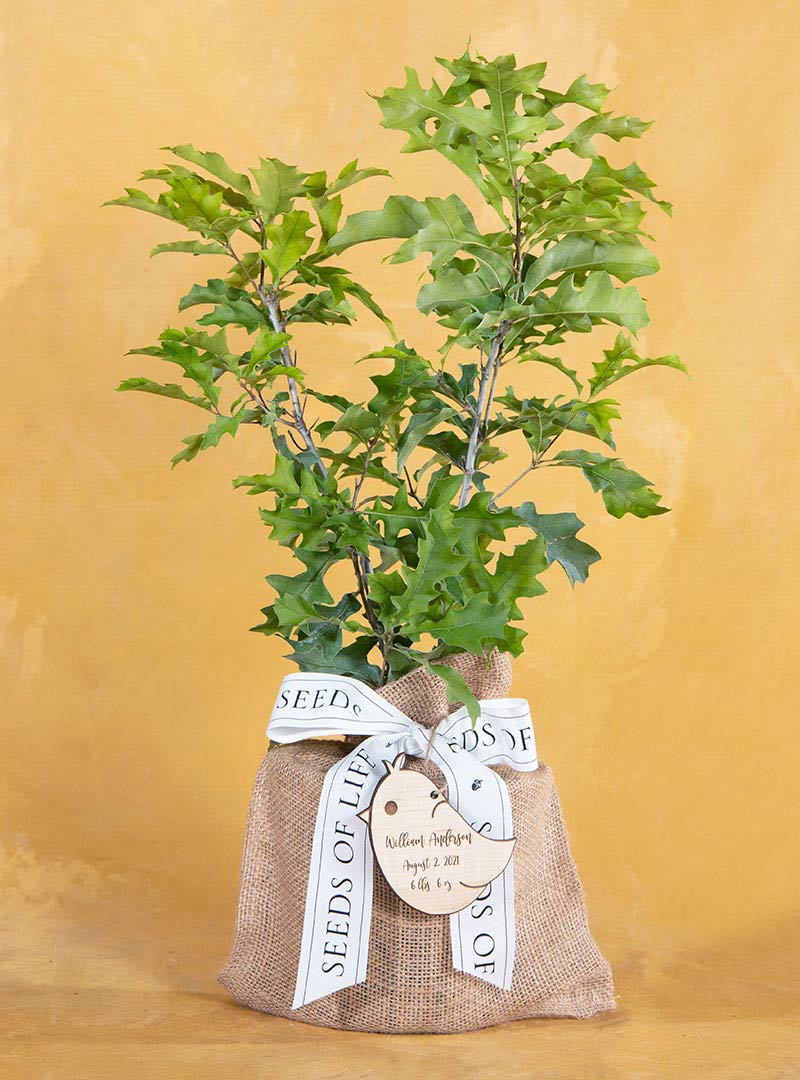 Enduring Baby Girl Oak Tree & Keepsake Ornament
Known for its majestic beauty and gnarled branches, the oak tree is one of the United States' most populous trees. Because of its strength and steady growth, the oak tree is a symbol of strength, morale, resistance and knowledge. Just as a newborn baby girl requires strength and knowledge to grow, an oak tree will be the perfect gift to grow alongside the new bundle of joy. The Oak Tree & Keepsake Ornament bundle comes with a personalized wooden ornament.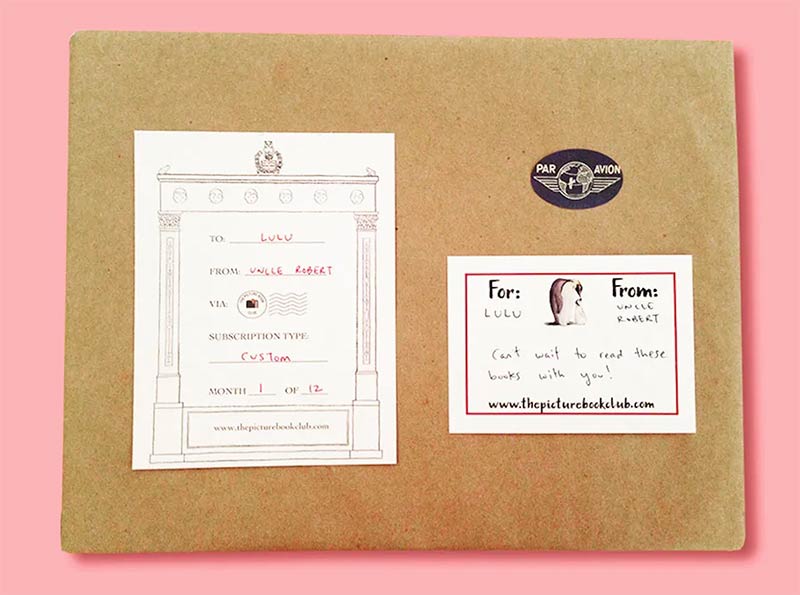 The Picture Book Club Bundles/Subscriptions
A book is one of the best things you can give to a growing mind. But if you've ever stepped foot in the children's section of the book shop there are so many books to choose from. That's why we like The Picture Book Club. The founder actually reads hundreds of picture books each month and includes her favorites in her variety of bundles and subscriptions. Plus, each package is gift wrapped and accompanied by personalized bookplates and a handwritten card.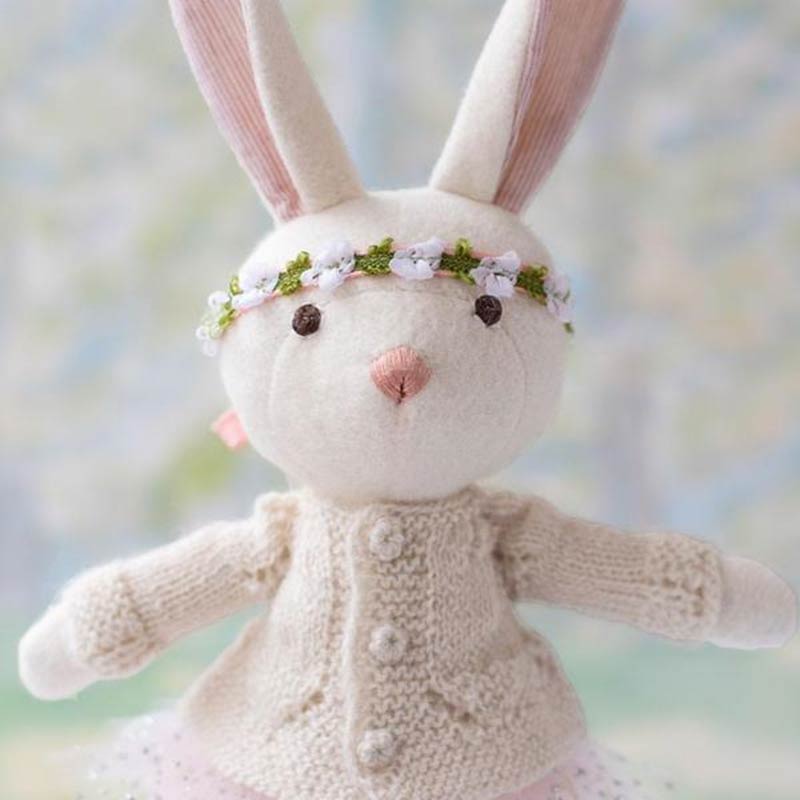 Handmade Doll
There is almost nothing more special than a handmade gift, but these handmade dolls from Hazel Village add a little something extra. They offer their handmade creations as both dolls and animals and you can see the quality in every piece. What we like about this gift option is that the gift giver can add a lot of personality to each doll. From picking the doll themselves to choosing their outfit, you can make this gift truly unique. Our favorite part? You can even get the newborn baby's name hand stitched over the heart of the doll.
We hope you enjoyed this list of unique baby girl gifts! If you have any questions about our gift trees, don't hesitate to contact us here.