Congratulations! Someone you know is bringing a new life into the world. You might have already perused dozens of toy stores and picked up a few cotton onesies, but nothing feels quite the right for this bundle of joy. You're probably thinking that toys, clothing, and those squeaking shoes will only be used for so long before they end up in a plastic bin up in the attic.
Whether you are looking for a more eco-friendly new baby gift or something with more meaning than a diaper genie, a tree might be just what you're looking for. As something that can grow with the baby and be a forever symbol of the day they came into the world, it can be a touching gift for both the child as they grow up and the parents.
Since there are more than a few trees and plants to choose from, you might be wondering which is really the best for welcoming a new baby into the world. We went ahead and handpicked a few of our favorite trees and plants for newborn baby gifts, christening gifts and baby shower gifts.
Humans and oak trees have a long relationship that goes back for centuries. Acorns were long used for food, while the bark, branches, and strong inner wood has been used for shelter, medicine, fuel and art. Because of our long history with oaks they have come to be a symbol of longevity, strength, and endurance.
Pair your tree with a note like: "To the luckiest parents in the world, I hope this oak tree, a symbol of longevity and strength, will grow alongside your strong and beautiful child for years to come."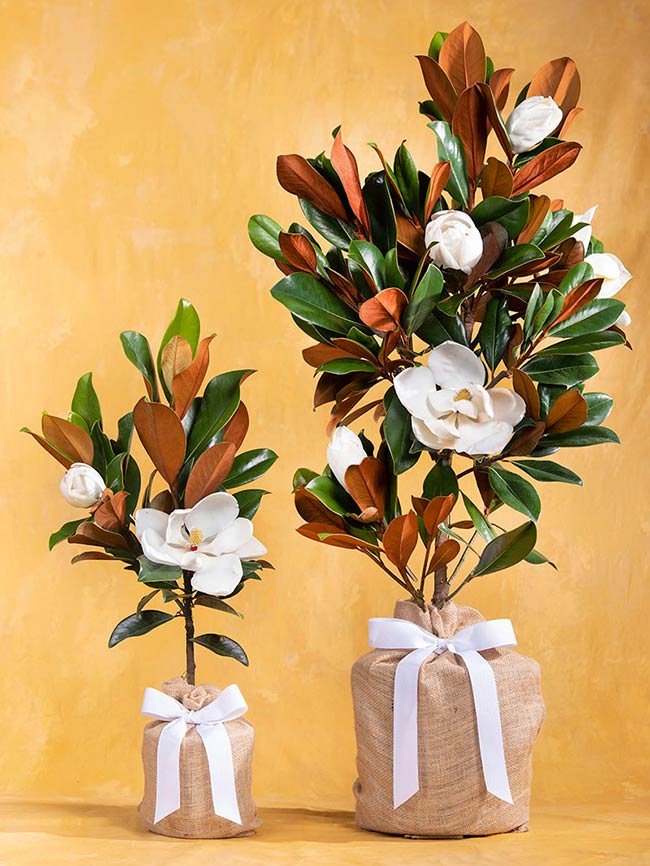 A touching symbol of everlasting connection, a magnolia tree makes a beautiful gift for a newborn baby. It celebrates both the everlasting connection that a birth creates between a child and their parents as well as the unmatched strength of a parent's love. In Georgia, people used to plant a magnolia tree in every flower bed because it was said that luck would come upon the family. And who wouldn't want to go into life with a little extra luck?
Accompany your gift with a note like: "To the new parents, I wish you all the happiness, strength, and luck as you welcome a new little human into this world. This incredible responsibility comes with endless joy. I hope this magnolia tree, a symbol of luck and everlasting connection, is a constant reminder and celebration of this special time and special person."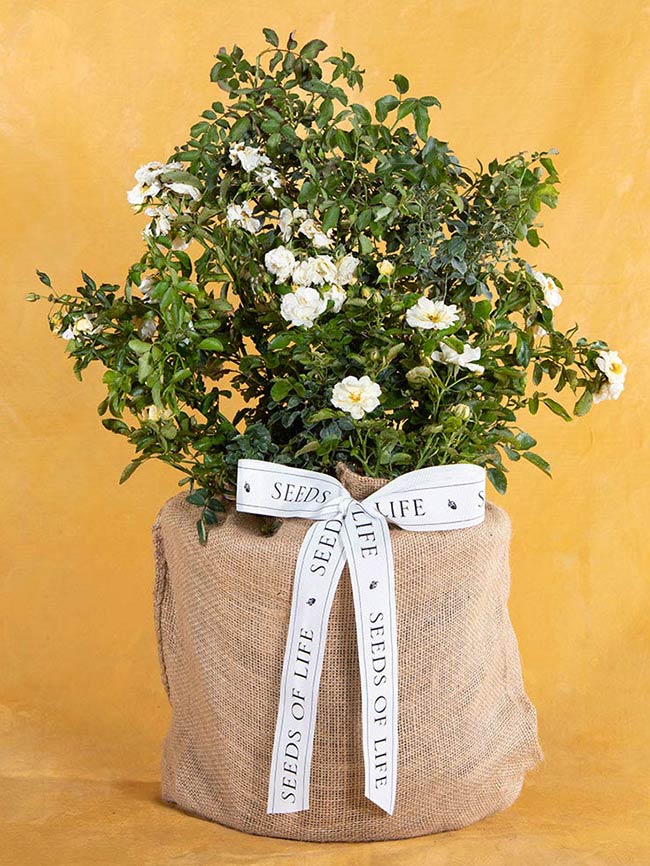 For centuries, white roses have represented positive new beginnings, everlasting love, and humility. A perfect gift for spring babies, each white-petaled bloom will be a reminder of a special time of year. As one of the most positive new beginnings out there, this rose bush makes a wonderful celebratory gift.
Pair your gift with a note like: "To the dearest soon to be parents, I'm so happy for your growing family! Sending all my love to the newest family member and I know your new baby will bring so much beauty into the world just like this rose bush, a symbol of positive new beginnings and everlasting love."
As always, if you need any help choosing the right gift or plant for your loved one based on their needs, occasion, and growing zone, we would be happy to help! Simply contact us here.